Ethnographic and economic historical exhibition
In our exhibition, some characteristic features, some remarkable motives of the traditional economy of Békés county are evoked. The interrelation of the two decisive branches of economy: animal husbandry and land cultivation, and their significance in the economic lives of smaller communities underwent continuous changes. For centuries, development was ensured by pasturing of animals.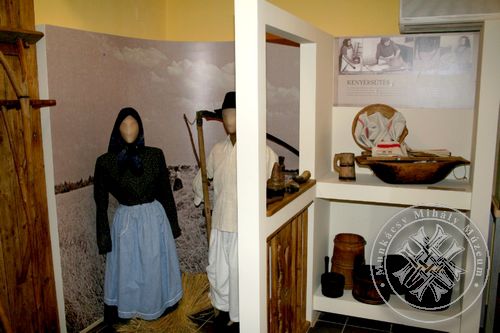 An archaic branch of shepherd's arts from the territory east of the Tisza river is represented by the shepherd's works of art from Békés and Sárrét and Doboz. The area of the Körös rivers abounded in waters capable of driving mills. The first records of the first mill site around Gyula date back to 1261; watermills were replaced by horse-driven mills in the 19th century; millers were highly esteemed members of their communities.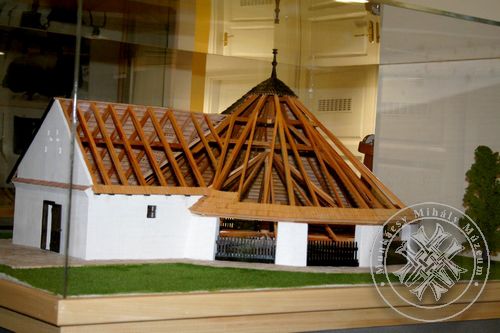 Unfortunately, Sámuel Tessedik, an outstanding agricultural reformer of his time was scarcely echoed in the county. In his book entitled "The Countryman in Hungary", as early as 1786, he emphasized the use of stabling for animal keeping, crop rotation and the growing of fodder and industrial plants. The first stud-farm in Europe was established in Mezõhegyes in 1785, which later became an outstanding centre of horse-breeding.