Békés megye régészeti története az őskortól az Árpád-korig
The exhibition of archaeology collects the most important archaeological relics of Békés county. The exhibition may be divided into three parts: the Prehistoric Age, the Migration Period and the time of the Magyar Conquest, the Arpadian Age. These three comprehensive archaeological eras can be found in three separate rooms each. The findings exhibited have mostly been selected from the collections of the Munkácsy Mihály Museum in Békéscsaba and the Tessedik Sámuel Museum in Szarvas and the Erkel Ferenc Museum in Gyula.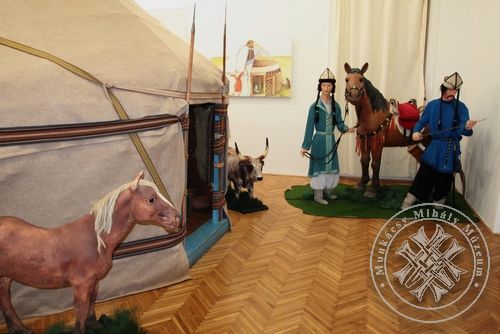 Visitors, in chronological order, may follow the history of Békés county from around 7000 B.C. to the end of the Arpad dynasty. Visitors may obtain a comprehensive picture of the characteristic tools and the most important research results of the four periods of the Prehistoric Age (Neolithic Age, Copper Age, Bronze Age and Iron Age) in the first room.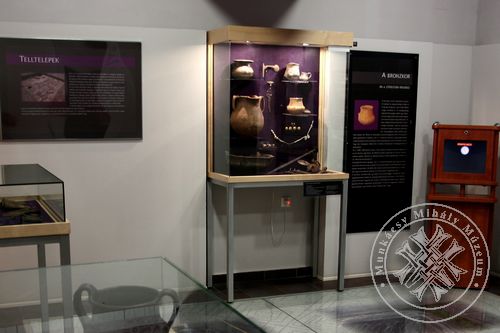 Stepping out into the corridor, visitors may find their way to a smaller thematic area, in which some objects found in the territory of Békés county are exhibited. On some relics representations of the human form can be viewed. In the next two rooms a selection of the cultures of the Sarmatians and the Gepids and the Avars and the conquering Hungarians and the Arpadian Age can be seen.